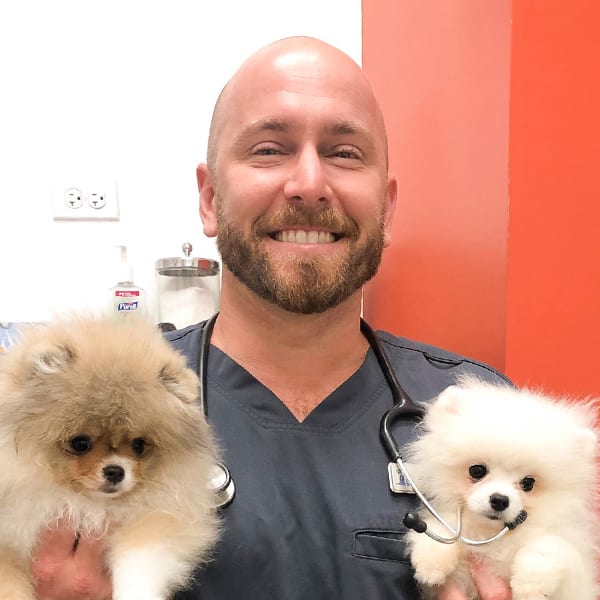 Dr. John Traversi
Dr. John Traversi hails from Attleboro, Massachusetts. He came to San Diego 15 years ago to train dolphins for the United States Navy. After a fulfilling career with the Navy, Dr. Traversi decided to go to veterinary school. He graduated from Ross University School of Veterinary Medicine in 2010. Upon graduating Dr. Traversi became a veterinarian for the National Marine Mammal Foundation.
Dr. Traversi began his career with companion animal medicine while working for the national marine mammal foundation. After only a few short months of working with dogs and cats, he realized that was in fact his calling. Since 2012, Dr. T has been working full time in the OB/Point Loma area serving the needs of local dogs and cats. His primary focus is patient care and client communication. His favorite part of working at San Diego Bay Animal Hospital is that he is able to practice all aspects of Veterinary Medicine including surgery, internal medicine, emergency medicine, and preventative medicine.
When not working as a Veterinarian, Dr. T enjoys spending time at dog beach with his own three rescue dogs, practicing yoga, and volunteering.