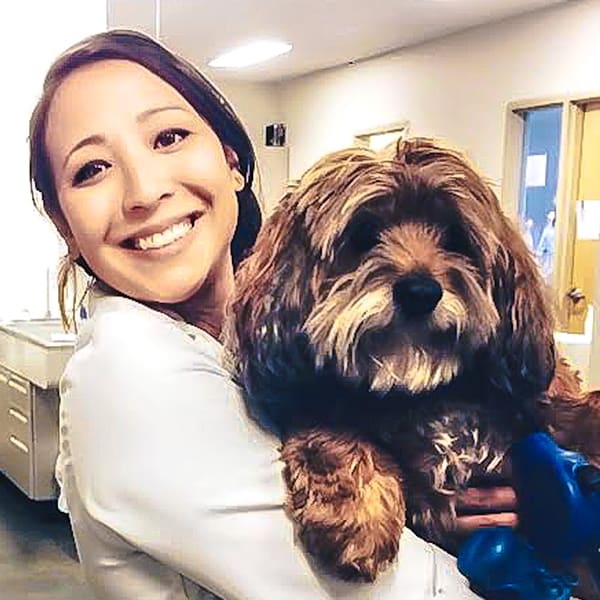 Dr. Allison Luecking
After spending nearly a decade practicing veterinary medicine in Denver, Colorado, Dr. Allison Luecking settled into San Diego in 2020, making it her permanent home. She was born in northern Virginia but spent the majority of her childhood living in Barbados and Indonesia.
She received her Bachelor of Science degree in Biology, with honors, from Virginia Polytechnic Institute and State University in 2006. In 2011, she completed her Doctor of Veterinary Medicine degree at Colorado State University, accomplishing her lifelong dream of becoming a veterinarian and animal healer.
She became certified in Veterinary Medical Acupuncture (cVMA) at Colorado State University in 2016. Dr. Luecking enjoys practicing all aspects of veterinary medicine, with special interests in dentistry, soft tissue surgery, internal medicine, pain management/hospice, and integrative medicine.
As the Veterinary Medical Director, she also oversees the Orthopedic Surgery Department. In her free time, Dr. Luecking can be found rock climbing, snowboarding, and hiking with her husband and two dogs, Captain and Pilot.